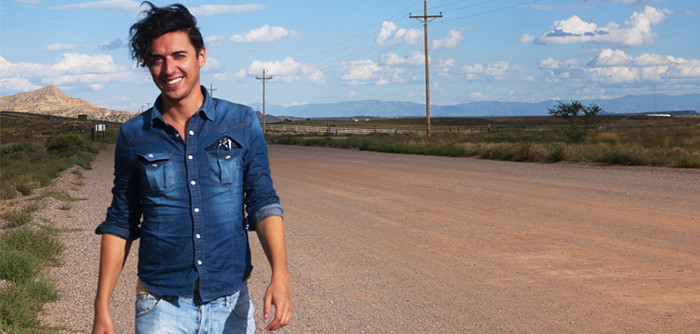 Alessio Sartore, Ph.D.
1981, Italy
Teaching
2015 – (current): I teach Storytelling at the Università Cattolica del Sacro Cuore in Milan, Italy
Research
2012 – (current): I study Organizational Storytelling and Entrepreneurship in the creative industries and the ways entrepreneurs use narrative strategies to acquire human and financial resources.
Consultancy
2015 – (current): I'm a Communication and Storytelling senior consultant for Wingage srl, a member of GSO Company.
Publications
2016: Managing narrative sensemaking in digital storytelling strategies for Made in Italy companies, Alessio Sartore, Stefania Romenti, Angelo Miglietta
Extended Abstract
Proceedings of Sinergie Italian Journal of Management XXVIII conference, 2016
2015: Entrepreneurial Narratives for Resource Acquisition in the Italian Creative industries. A qualitative study, Sinergie Journal of Management
2013 – (current): Journalistic articles for Corriere della Sera and Wired
2011: Seduti. Immobili, poetry, Lietocolle editore
2009: Quel Ciao Era Già Un Desiderio, novel, Campanotto editore
Albums
2016: Suddenly I Don't Weigh A Thing – EP (feat. Veronica Marchi)
Illustrations
2012: You and me as strangers
No profit
2013 – (current): Uncò Mag is a no profit project to tell the stories of young italian entrepreneurs who invented a job in the italian high unemployment job market. All interviews are originals. A virtual newsroom of 20 editors write for Uncò Mag. In 2015 Uncò Mag has been selected as one of the best Storytelling Projects at the Storytelling Brand Award. We keep on telling stories..
Press
2015 Brand Storytelling Award
2014 Panorama
2013 Mani future, Milanofree, Ferpi
Contacts
Skype: alessio.sartore
I live in Verona, Italy. Photo has been taken somewhere in Arizona, USA.